Tansy Turtle loves to dance. Then something strange happens when she starts dancing. A story that teaches about confidence and most importantly about being yourself.
Recommended age: 2+ years
---
Tansy Turtle loves dancing. She opens a dance school in the town to teach dance to other children.
Children in the town are very excited. They have lined up in front of Tansy Turtle's Dance Academy.
The day Tansy has been waiting for, has finally come. Today is her first class.
She played the music and started twisting and swaying. She was smiling and enjoying herself.
But the children stood there watching her. They could not see her dancing!
How strange!
How can they see her dancing?
She is covered with a shell, afterall.
But that didn't stop Tansy from dancing. 
The glee on Tansy's face was magical.
"Close your eyes and feel the music", said Tansy.
All the children closed their eyes. They felt the same joy and fell in love with Tansy.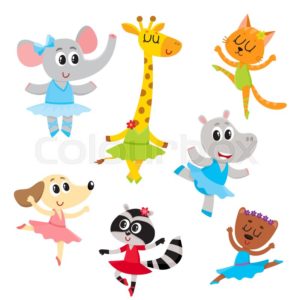 Slowly, slowly; tap after tap; step by step; one by one, all the children start grooving on the beat.
Nothing could stop them from dancing…and so, they danced away!
Pic Credits: www.google.com
---
Also Read Slugs Who Wanted To Party But Could Not