Osric! Osric?? Why do they call you the odd one out?
Because I am a bird who can't fly. Duh!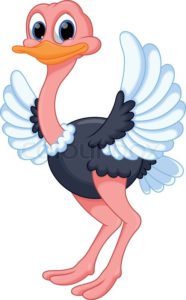 Can you see at far distances?
Yes, very clearly. I have big eyes. My long neck makes it easier for me to look far.
You never miss a thing. Isn't it?
Yeah! I blink my eyes too slow. I blink once every minute.
You are quite huge. Are you good at running?
Yes, I have long legs. I am the fastest.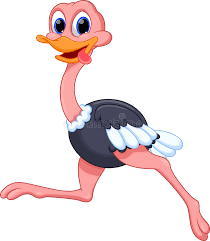 People think you bury your head in sand. Do you?
Nah. Not really. It's an old belief. I just bend my neck down and put my head on the ground.
What kind of food do you eat?
Ah! I eat everything. But I don't have teeth. I swallow pebbles to chew my food.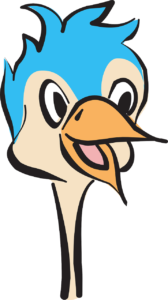 Whoa! This is amazing!!
Osric, you know what? You're not odd or different. You're very special.
Thank you for telling me about you, Osric.
---
Also read Nozz The Powerful