Petrolhead
ˈpɛtr(ə)lhɛd/
noun informal
A car fanatic
---
Once upon a time, in a town name Louisivin, there lived a girl whose name was Lacinda aka Cindy. She loved her father's car and driving it gave her the thrill which couldn't be explained in words.
Cindy worked in her father's shop and helped him delivering things in his van. She loved driving so much that even while on duty she drove the delivery car very fast and quite proficiently.
Her father didn't approve of her driving. He was scared for her life as she was his only child. But nothing could stop Cindy. After a few years of waiting and saving some money, she bought her own racing car.
She started participating in professional car racing championships. That year, Cindy won many races including a local championship.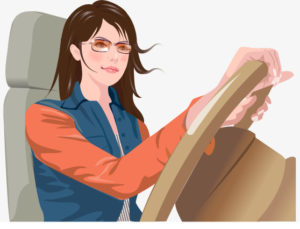 Cindy had different dreams. She wanted to do something bigger. She wanted to improve her driving and timing to participate in tougher competitions. As a result of her hard work, Cindy qualified for Grand Prix.
Cindy started becoming very popular amongst the sponsors and other racers.
During one of the Grand Prix races, Cindy became the first woman to score points in the race. This was a huge achievement as no woman was able to reach this point. She set a record that still stands unbroken.
---
This inspirational story is based on the life of Maria "Lella" Lombardini.
Also, read about Laxmibai – Rani of Jhansi
Image Credit: www.google.com, https://ru.pngtree.com/freepng/woman-driving_1835534.html
---
Read my latest story – Kenny, Roo and A Beautiful Kite