Hey guys! Welcome back to my series of "Top Ten". This time it's a list of top ten Bollywood classic Hindi movies for kids under 12 years of age. These movies are superhit Bollywood movies that are simple, clean and sure to make your kids LOL. These movies are perfect for watching during their summer break or on weekends.
1. Khoobsoorat – Khubsoorat is a fun-filled and hilarious story of a family who lived under the strict control of their mother. Things start to change when a new member comes in the family.
2. Mr. India – Mr. India is the story of a man who ran an orphanage. His life changes completely after he discovers a secret about his father and his inventions.
3. Gol Maal – Gol Maal is a very funny story of a man who lies to get a job but his boss doubts him. He gets caught or not, watch it know more.
4. Khatta Meetha – Khatta Meetha is the story of a retired factory worker who has 4 sons, marries a woman with 2 sons and a daughter. Then begins the real mayhem when they start living together.
5. Hum Hain Rahi Pyar Ke – Four children lose their parents in an accident and are now bound to live with their uncle, who also gets the ownership of the business. The children secretly go to a fair only to add more confusion to their uncle's life.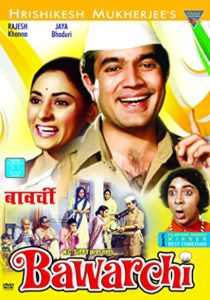 6. Bawarchi – Bawarchi is the story of a dysfunctional family that can't run without a servant. A new servant comes in their home only to change everything.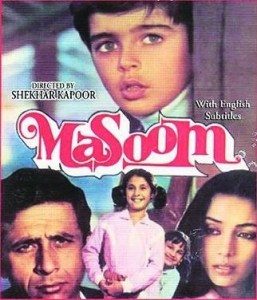 7. Masoom – Masoom is the story of a very loving family goes through testing times when a new member joins in. But, not everybody in the family likes him. This movie is also known for the song "Lakdi ki kathi, kathi pe ghoda".
8. Padosan – A simple man from a village falls in love with his new neighbor. He asks his friends from his music theatre to help him woo the lovely girl-next-door.
9. Haathi Mere Saathi – An orphan boy and his four elephants perform on the streets for livelihood. Soon he becomes rich and owns a zoo. He has to make some tough choices after he gets married. It's a story of friendship and loyalty.
10. Chameli Ki Shadi – A boy and a girl fall in love and decide to get married against the will of their families. This movie is one hell of a joyride!
Do you have any suggestions and more movies to add to this playlist? Comment below and let me know.
xo
-Pretty Mumma